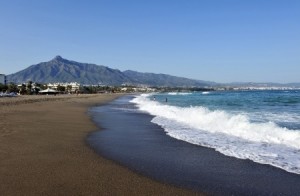 As interest in global hotspots like London, Hong Kong, Singapure and New York seems to be waning of late, overseas investors show renewed appetite for real estate in coastal areas and prime City.
The latest data from the Bank of Spain showed that foreign purchases in 2013 exceeded €6bn for the first time since 2004. That represents more than a fifth of all Spanish residential sales. Moreover online searches for properties in Spain increased by 29% over the first three months of 2014 according to Knight Frank's Global Property Search.
While developments that have sprung into existence around provincial towns in the interior are hard to sell even at hefty discounts, there are even the first signs of a shortage of available property in the glamour areas of Ibiza, and Marbella and Sotogrande on the Costa del Sol, according to Stucklin.
"Foreigners are the only dynamic segment of the market today," says Mark Stucklin of Spanish Property Insight. "These are people buying on the coast and in cities like Barcelona." And it is not just private buyers, he says: institutional investors are also in the market. "The likes of Goldman Sachs, JP Morgan, Blackstone, George Soros and Bill Gates are all getting into Spanish real estate."
"Some investors are buying in bulk from Sareb, the so-called "bad bank" that has acquired thousands of unsold properties from failed Spanish banks and building societies. The bank controls about 200,000 property assets – homes and developments – and it is selling houses at a rate of 60 a day. Sareb is now implementing a new strategy for marketing and selling the €50bn in real estate under its control, which could create yet further opportunities for international investors."
That is consistent with our previous blogs about foreigners seeking residency and banks offloading bad assets.
But not only the "smart money" is picking up Spanish real estate. Also high worth individuals, who want to make a lifestyle choice with a second home see that, if prices haven't bottomed out after seven consecutive years of falling, they are close to it. And where do these buyers come from?Britons account for 15% of all sales to overseas investors, followed by the French (10%), Russians (9%) and Belgians (7%).
For more anecdotal evidence: the upmarket estate agent Engel & Völkers Spain said in a recent report that their branche office in Mallorca had "sold more properties at the top end than in any other year of our 12 years of operations in this area".
Coastal developments (of high quality) will always be attractive and obviously more so after the "mania phase" of the business cycle has been corrected.