The fact that most companies' customers today are actively online, makes having a balanced internet strategy essential.
It's clear from the below graph that companies agree with this statement. All of them have plans to significantly increase spending on website promotion and further make use of social media.( according to Laura McLellan, Follow the Money Trail in Digital Marketing)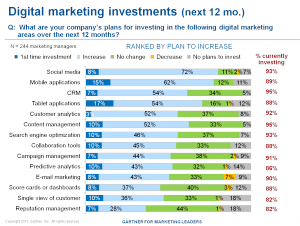 Although traditional advertising campaigns still account for the biggest response, there is a substantial reallocation taking place within the total advertising budget. Continue reading….