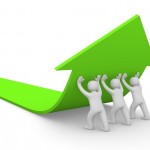 Apparently the "smart money" thinks that real estate prices have dropped enough and have shown a keen interest in distressed properties lately.
As we already mentioned in our post of April 16th , not only big investors like Blackstone have been pouring money into Spanish (commercial) real estate, but also billionaires George Soros and John Paulson have recently invested $127 million apiece in Hispania, a real estate investment trust (Reit), which will shortly list on the Madrid stock market.
George Soros is a Hungarian-American businessman, philanthropist, stock investor, currency speculator, and social activist, who has a net worth of $23 billion dollars and John Paulson, who is an American hedge fund manager with a net worth of $15.5 billion as of September 2011, can both be considered worthy representatives of the "smart money".
They are renowned for making bold calls. Soros is best known for his giant punt against the pound in 1992 and Paulson for betting against the US subprime mortgage market.
Granted, so far their investment in the fund Hispania can still be considered "peanuts" compared to their overall investments, but they certainly would not waste any of their precious time on non-rewarding business. These out sized individual investors are capable of shaping global markets, so why not the Spanish property market that has been in the doldrums for the last 5 years?
Will the bet come good and is the time ripe to follow suit, albeit on a rather more modest scale? On the basis that the easiest way to make money from any investment is to buy when prices are cheap, Spain certainly looks a tempting proposition.
Prime real estate values still remain 30-40% lower than their peak and in some former coastal hotspots the differential is even as high as 70 per cent. But, of late, momentum has been picking up. Savills reports that inflows into Spain's retail property sector alone jumped three-fold last year (up from €320m in 2012 to €850m), with the bulk of cash coming from foreign institutional investors.
The influx is also a bet on a resurging Spanish economy. As Gema de la Fuente, Savills local head of research, points out, there's an element of pent-up demand among bullish multinationals, impatiently pawing the ground to get their horns into Spain's improving mid-term economic outlook.
The money markets have certainly been flashing the green light. Last month, Moody's upgraded Spain's credit rating, citing "a rebalancing of the economy towards a more sustainable growth model". Meanwhile the yields on 10-year Spanish government bonds are now at their lowest since January 2006.
Although the recovery is still fragile, it's encouraging that the smart money is betting on a speedy recovery of the Spanish real estate market.