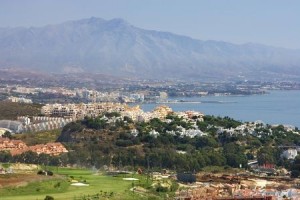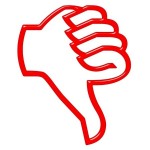 It's downs:
We might just as well start with the bad news and get it out of the way. Last year the Supreme Court gave a lot of homeowners in Marbella a terrible shock by annulling the zoning plan (PGOU) of 2010. In that plan more than 16.500 illegally constructed houses were retroactively legalised.
Back in 2010 Town Hal was convinced that the new zoning plan would take care of all the "loose ends" related to the urbanistic irregularities from the Gil y Gil era. Not everybody agreed with the chosen methods however and contested the new plan in court. Now 5 years later they were proven right and all over sudden 16.500 homeowners have trouble falling asleep at night. Their houses are considered illegal again and would be up for demolishing!
Moreover, new building permissions/plans based on the 2010 zoning will be under scrutiny and most likely will be shelved for the time being. All in all, a lot of uncertainty for investors.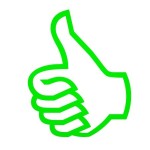 It's ups:
Before we all get gloomy and discard Marbella as an attractive place for investing (and dwelling!) all together, we should keep in mind that these problems are not new and certainly not unsolvable.
First of all, nobody will demolish 16.500 houses. That would bankrupt Marbella and probably the rest of Andalucia, as they are responsible. There would also be the small matter of the real estate tax (IBI) on the illegal houses they have been collecting for the last 5 years! This means that they will come up with a new plan to legalize the houses. There is simply no alternative, so a new plan will come, hopefully within 2 years.
With regard to the urbanistic paralysis caused by the Court's decision, townhal has decided to adapt the old zoning plan (PGOU '86) to "la Ley de Ordenación Urbanística de Andalucía (LOUA)". By doing that they will be able to provide investors and homeowners with sufficient guaranties. The necessary paperwork should be ready by the end of this year.
All this fuss hasn't prevented investors to do their job. According to El DiarioSur more than 100 million euros have changed hands for the acquisition of building in the month of november of last year. In december Platinum Estates Group from Hong Kong bought 170.000 m2 beach property in Las Chapas, to build a 5 star hotel. Total investment has been estimated to be 200 million euros.
All these investments were related to plots however, that were considered building land under the old zoning plan of 1984. If this is a taste of what is to come, once the new zoning plan will be in place (probably by the end of 2018), real estate in Marbella will definitely be in the centre of the investment community for many years into the future.